The second stop of Chainway World Tour came to Bangkok, Thailand on June 18, 2018. Chainway's local distributor had well prepared for this New Product Launch Conference. It gathered a lot of representatives from well-known corporations, media, and professional visitors.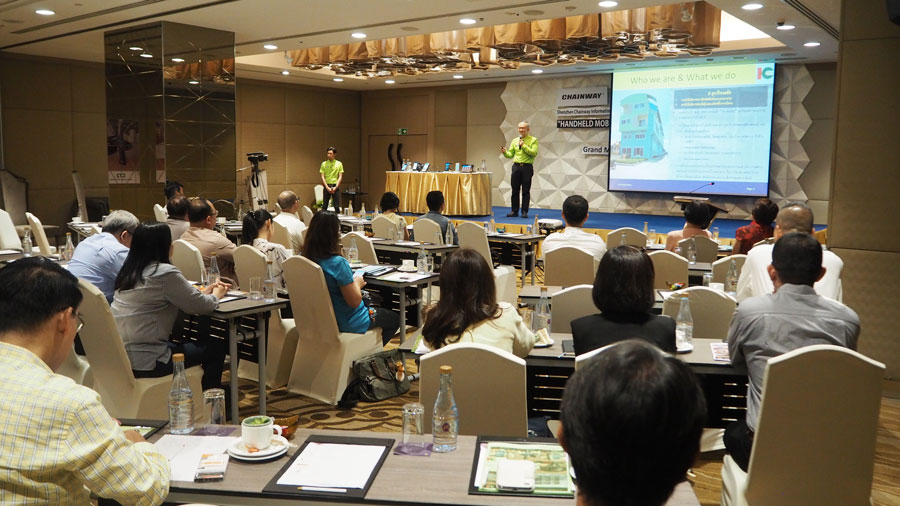 At this conference, Chainway successfully introduced C71 and H100 mobile computers, C72 and C76 UHF RFID readers, C75 mobile printers and P80 industrial tablets with abundant functions and high performance. Chainway also shared the latest industry application solutions and many successful case stories. More focus was put on retail, e-commerce and logistics industries. On-site demonstration and interactive discussion enabled the audience to have a better understanding of the excellent performance of chainway's new products.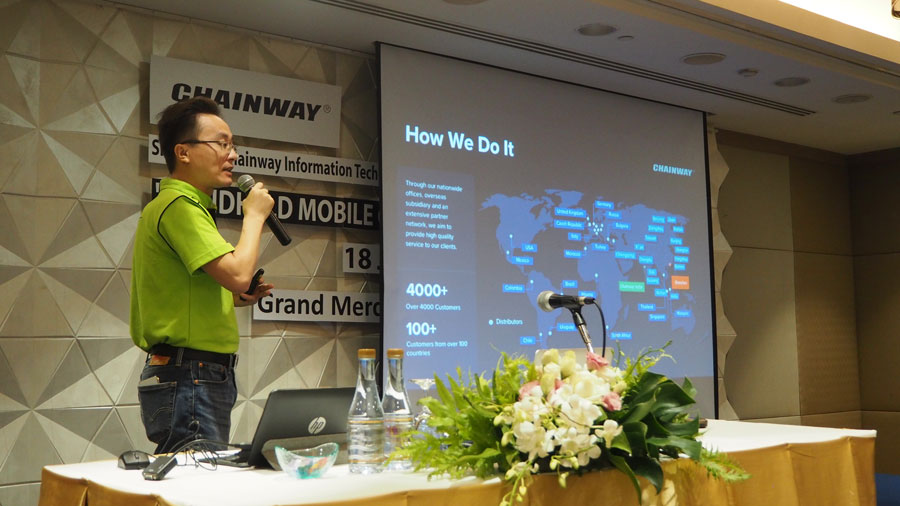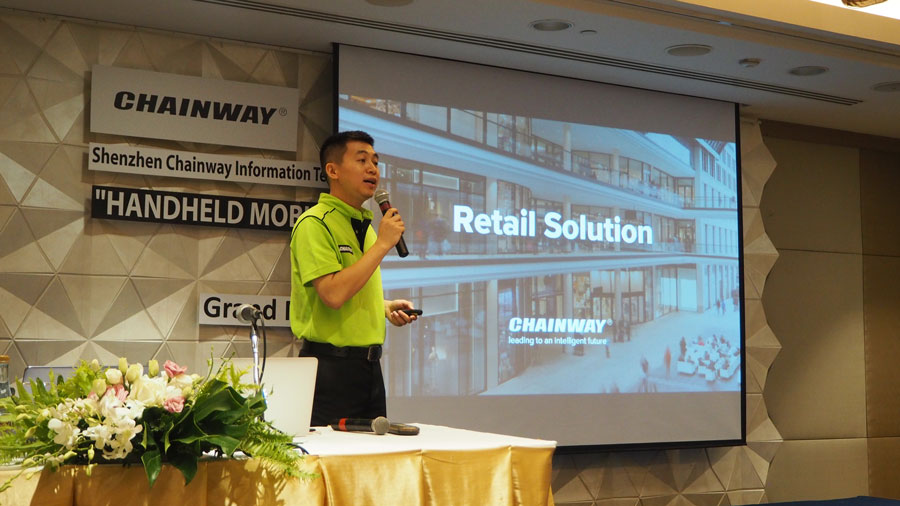 Chainway's various data capture devices with ergonomic design and high performance became a highlight at the conference. Chainway is specialized in handheld computers, vehicle computers, UHF RFID products, industrial tablets, as well as biometric products. Thousands of clients from over 100 countries have experienced our products in logistics, transportation, healthcare, finance, retail, electric power, livestock, manufacturing, security, warehousing, etc. Through our nationwide offices, overseas subsidiary and an extensive partner network, we aim to provide high-quality service to our clients. Chainway can fully meet the needs of Thailand's AIDC market.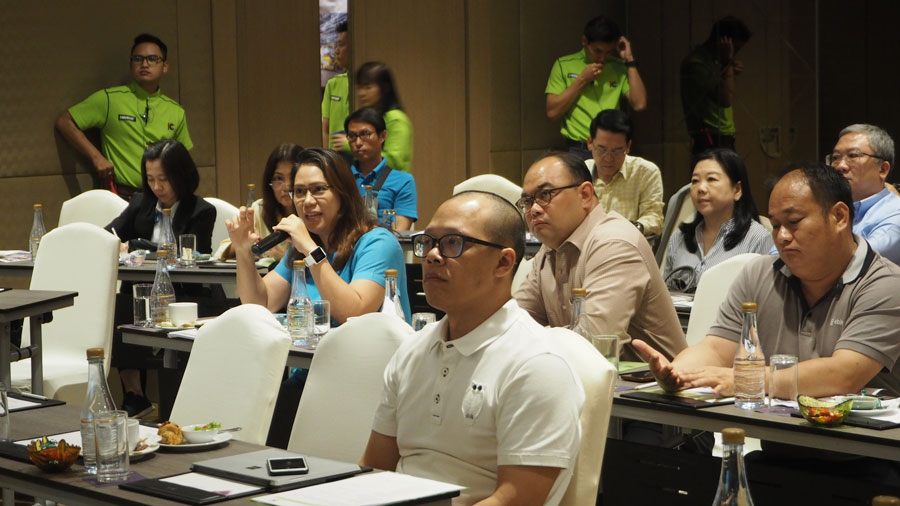 This event is of great significance to Chainway. It not only deepened potential clients and distributor's understanding of Chainway but also promoted the wider application of automatic identification technology in Thailand. Chainway World Tour is still underway. We are ready for market penetration worldwide.